babble is rabble.ca's discussion board but it's much more than that: it's an online community for folks who just won't shut up. It's a place to tell each other — and the world — what's up with our work and campaigns.
Are they NOT removing loose rocks from under the Gardner for the G20?
I was downtown Friday and noticed tons of grapefruit size rocks all along the boulevard on Lakeshore at York.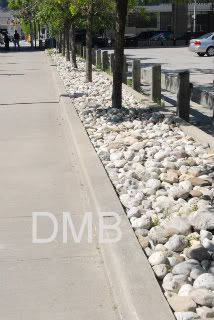 Are they gonna remove those? They are even under
the trees on the east side of York about 20 metres
from the convention centre and fence.
And I'm not even an expert but I would have removed
those first. I just hope everything goes well but please
remove those rocks.
I think we're ok with a 20 ton elephant sculptures but then the rocks wouldn't get the media attention.
I think the whole reason they are holding it downtown is to get the media attention but I doubt those violent activists will cause any trouble around the MTCC. ..
Comments
Login
or
register
to post comments