Civil Liberties Watch
Political and Social Justice - Radically Different, Politically Progressive
DisOrientation 2010 @ York University ::Taking Back OUR Campus!::
- Keele Campus: September 23 to October 1
- Workshops :: Actions :: Film Screenings :: FREE Concert
- ALL Welcome :: ALL Events are FREE & ACCESSIBLE :: Child Care Available

Quote:
You've been injured in an accident. You don't feel comfortable with how things have progressed with ICBC in your settlement negotiations so you decide to hire a lawyer. You find a qualified ICBC claims lawyer and off you go. You assume, reasobly so, that the lawyer is acting for you and not ICBC, right?

Not always… Lawyers typically have many clients. Many ICBC claims lawyers work both sides of the fence, that is, they represent injured people in advancing ICBC claims on some files and on other files they represent ICBC in defending against ICBC injury claims. Other lawyers restrict their practice to one side or the other.
Our veterans fought for freedom and democracy, not for a Police State where the police routinely conduct violent home invasions in full violation of all Human and Democratic Rights protected by the Canadian Constitution, the Bill Of Rights, the Charter of Rights and Freedoms and the Criminal Code of Canada.No Court order, 
No Arrest Warrant - Wrongful Violent Home Invasion, Assault, And Detention by The Barrie City Police After the G-20:What has happened to Freedom, Democracy and Justice in Canada?
The erosion of Civil Liberties in Canada is a reality none of us can afford to ignore.
Turkey's ruling party triumphs in key referendum
Quote:
Prime Minister Recep Tayyip Erdogan said provisional results showed that some 58 percent of the voters backed the amendments in the referendum, hailing the outcome as a "turning point" for Turkish democracy.

"We have passed a historic threshold on the way to advanced democracy and the supremacy of law... September 12 will go down in history as a turning point," Erdogan told a crowd of jubilant supporters at his party's office in Istanbul.
Gerry McNeilly,
Director of the OIPRD,
Office of the Independent
Police Review Director
655 Bay Street,
10th FloorToronto,
Ontario, M7A 2T4
"Gerry.McNeilly, Director OIPRD" <Gerry.McNeilly@ontario.ca>
Dear Gerry McNeilly,
Aug 26, 2010

to

Aug 27, 2010
Camera Bar
Toronto
,
ON
Canada
43° 39' 41.202" N, 79° 20' 18.2148" W
Ontario CA
Home Safe Toronto reveals how close homelessness is to many hard-working, hopeful Torontonians.
Sep 23, 2010

to

Sep 25, 2010
University of Toronto, Faculty of Law
Toronto
,
ON
Canada
43° 40' 1.434" N, 79° 23' 36.5064" W
Ontario CA
The principal aim of this conference is to explore the consequences of the differential access to rights, benefits and obligations on the basis of immigration status.
If someone runs a red light and hits you on your bicycle or while you are walking, the following can happen (even if there is a witness).
#1  You can be denied medical care because many public health programs will exclude you based on the false belief that ICBC will use Part 7 Coverage (upto $150K) to help you. 
#2  You can be denied access to programs for people with disability.  This includes spinal cord management, back to work assistance and advocacy, devices such as a back brace etc.
Aug 10, 2010

to

Aug 25, 2010
Multiple events organized for prison justice week.
Just found these on the tube.  I think this is an essential compliment to the discussions here about diversity of tactics, non violence etc.  Derrick makes some really powerful arguments against pacifism as a useful tool.  A little meandering, but it's really worth watching all 6 parts.  If you're in a rush, start at part 5 to hear the arguments against pacifism.
Here, this is a fantastic set of proven to work ideas that make a difference. On behalf of the great disciplined patriot Jacob Hunter I present this piece. Spanner McNeil
-----------------------------------------------
How to Occupy a Member of Parliament's Office
By Jacob Hunter, Cannabis Culture - Tuesday, July 27 2010
- please forward -
FOR IMMEDIATE RELEASE
Bail hearings continue for G20 activists detained for a month;
Crown appealing release of some. Communities express support for defendants and denounce criminalization of dissent.
July 26, Toronto - Leah Henderson, Amanda (Mandy) Hiscocks, and Alex Hundert, along with others, are facing politically-motivated charges in relation to the Toronto G8/G20 protests. The three were pre-emptively arrested at gun-point in a house raid on the morning of June 26, before protests began.
Ok all you babblers,
I have heard from many people who read the original version of this piece. In response to all your thoughts, I significantly reworked it to include new ideas that people shared with me and to clarify the most important ways we need to build solidarity right now.
Given the ongoing need for unity as we continue to work to get our friends out of jail, get all the charges dropped, and build the movement from within, seems like a good time to post this new and updated version.
Toronto and Vancouver: On legitimate and illegitimate protest
Hello fellow babblers, apparently my life is not hard enough due to my trans identity, but As far I am also  born with the Hap B virus through neonatal infection, I am still a Hapetitis B carrier although i have never been active and feel healthy.  I want to work with people with disabilities , but I found out during the interview that I cannot become a volunteer for people with mental disabilities because of my health disability. Is this legal , and can i ever become a social worker or a nurse or anything like that because i cannot provide an immunization record (since I have it)
I tried to google for this information, but I just cannot find anything! please help
I was walking by Queen/Bay today and was surprised to see them keeping their promise and taking down the surveillance cameras. I really didn't think they would do it but I have to give them credit. If things didn't go as bad as they did I'm sure they would have kept them.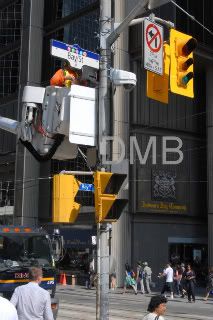 Don't get me wrong, I'm glad their keeping their word.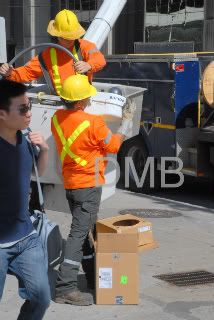 Daniel .. Toronto
http://www.theglobeandmail.com/news/world/inside-chinas-gated-communitie...
This raises a lot of questions and concerns:
I don't believe it is unreasonable to characterize these as night-time concentration camps -- they are secured by armed guards.
It is offensive enough to me to see gated communities for the rich as we have here and in the US. This is so much worse. From a human rights point of view, we can't pretend not to see this especially if some of these workers are making products we buy. We should not pretend we are not participants. These are workers.
http://toronto.mediacoop.ca/node/3883
Those who profess to favor freedom and yet depreciate agitation, are men who want crops without plowing up the ground, they want rain without thunder and lightening. They want the ocean without the awful roar of its many waters. This struggle may be a moral one, or it may be a physical one, and it may be both moral and physical, but it must be a struggle. Power concedes nothing without a demand. It never did and it never will.
Frederick Douglass, 1857
This page grows out of dialogue with many community members between the Vancouver Olympics in February and the Toronto G8/G20 in June. It needs saying.
This is a repost that was found on various interspaces on July 6th 2010. We write this statement in unwavering defiance to the ongoing attempt to silence us: those who militantly voice their opposition to this ecocidal, colonial- capitalist state, and the corporations that profit from its systemic violence. The state does not represent us, and we do not consent to its rule or its racist, patriarchal 'justice' system, which only serves to uphold the interests of the ruling elite. In regards to the ongoing scapegoating of anarchists in a debacle reminiscent of the McCarthy era: This 'black scare' will not work. Nor is it an exception.
Pages