Political Action
Aug 10, 2016

to

Aug 12, 2016
NCS Peoples University at the World Social Forum
Aug 12, 2016

to

Aug 13, 2016
Mel Lastman Square
Toronto
Canada
43° 46' 2.3772" N, 79° 24' 53.136" W
CA
Peace Fest encapsulates our passion for social justice and hopes for a brighter future as we shed light on the dark chapters of the history of the Second World War in Asia.
May 18, 2016

to

May 19, 2016
1500 de Maisonneuve West, # 204 (Guy-Concordia metro)
Montreal
,
QC
Canada
45° 30' 6.0804" N, 73° 34' 2.1216" W
Quebec CA
Aug 9, 2016

to

Aug 15, 2016
The goal of the WSF 2016 is to gather tens of thousands of people from groups in civil society, organizations and social movements who want to build a sustainable and inclusive world.
Beit Zatoun
Toronto
,
ON
Canada
43° 39' 52.2432" N, 79° 24' 44.7696" W
Ontario CA
Confronting Injustice seeks to expose the structural roots of the injustices we must confront, and outlines an approach to activism that transcends the hopeless individualism of our time.
Halifax Central Library
Spring Garden Rd
https://www.facebook.com/NS-Voice-of-Women-for-Peace-125367337565321/?fref=ts
Halifax
,
NS
Canada
44° 38' 32.3052" N, 63° 34' 47.1108" W
Nova Scotia CA
Join the Nova Scotia Voice of Women for Peace for the Global Day of Action Against Military Spending.
Outside the Department of National Defence's Military Recruitment Centre
Victoria
,
BC
Canada
48° 25' 26.6916" N, 123° 21' 40.5144" W
British Columbia CA
Let's move the money from militarism to sustainability!
Mar 18, 2016

to

Mar 19, 2016
London Public Library, Stevenson and Hunt Rm. A
London
,
ON
Canada
42° 59' 49.956" N, 81° 12' 5.2704" W
Ontario CA
The Prisoners Justice Film Festival and Cinema Politica present a free screening of the documentary Til the Cows Come Home at London Central Public Library.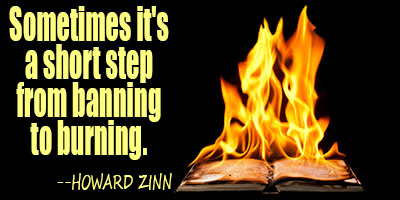 The story about Jeb Bush "supervising" a huge drug ring operating in Canada since 1995 is now fairy tale and it has been exposed by no less than five honest DEA, RCMP, a U.S. Treasury Agent (Bruce Gorcyca) a 20 year FBI Veteran (Ted Gunderson) and former CIA pilot Chip Tatum before some of them along with FBI informants George Morales, Al Chelem, Stephen Finta, Johnny Molina, and investigative reporter Gary Webb were murdered (Gunderson was poisoned)
http://www.opnlttr.com/letter/why-do-reddit-editors-censor-factual-infor...
Who are the editors of Reddit? They need to be publicly named and shamed in their role for programming the mindset of the internet community - worldwide, not just in Canada.
Here are links I challenge my fellow red-blooded Canadian patriots (the real ones like Edward Snowden) to share with fellow citizens on Reddit and just watch how quickly your comments get deleted!
Title: How book manuscripts get seized at gunpoint by our beloved American government agents without a court order
University of Ottawa, Faculty of Social Sciences (Room 4004)
Ottawa
,
ON
Canada
45° 25' 17.5476" N, 75° 41' 1.6188" W
Ontario CA
Michaël Lessard explains how the presumption of innocence can not be used to restrict public debate, especially in cases of sexual assault like Val-d'Or.
Octopus Books Centretown
Ottawa
,
ON
Canada
45° 24' 58.7052" N, 75° 41' 48.6744" W
Ontario CA
Please join us on Monday, April 18 from 7:00 to 9:00 to launch the paperback version of Citizen Youth: Culture, Activism, and Agency in a Neoliberal Era by Jacqueline Kennelly.
Octopus Books Centretown
Ottawa
,
ON
Canada
45° 24' 58.7052" N, 75° 41' 48.6744" W
Ontario CA
With bright, strong imagery, Ginger Goodwin presents the story of labour activist and martyr Albert "Ginger" Goodwin.
The American former federal agent who came and filed a refugee claim in Canada after the Americans seized his book about massive $1B drug smuggling into Canada had honest supporters in the RCMP and DEA who were looking into a $3 million bribe/campaign contribution paid by Jeb Bush to keep looking the other way. This is a long story but implicates some major people in Canada and the Bush family as well as a corrupt RCMP colonel named Pierre Jeanette in Montreal and a now retired corrupt FBI agent who has Canadian citizenship and a $7 million home in Montreal named Terry Nelson.
It is a fact that the Law Society collects over 5 million dollars a year from lawyers in Ontario alone. They say it is membership fees. I say it is protection money because less than 5% of the 1,000+ complaints filed every year get investigated and according to clerk I dated there, over 80% of these complaints get dismissed - even against lawyers that have raped or robbed their clients.  These people at World Law forum agree as do dozens of people who complain on line if you are willing to search and read. http://www.worldlawdirect.com/forum/international-law-issues/91722-scam-...
Mar 9, 2016

to

Mar 10, 2016
Roundhouse Community Centre
Vancouver
,
BC
Canada
49° 16' 23.9088" N, 123° 7' 18.2892" W
British Columbia CA
For International Women's Day 2016, Vancouver Communities in Solidarity with Cuba (VCSC) invites you to join us for a cultural evening to celebrate the revolutionary women of Cuba and Venezuela!
Mar 10, 2016

to

Mar 11, 2016
Beit Zatoun
Toronto
,
ON
Canada
43° 39' 53.2584" N, 79° 24' 44.6868" W
Ontario CA
We invite academic, students and activists to participate in a workshop discussion considering the implications around corporate funding in universities.
I just read the below at another law forum and was wondering if the Canadian government does the same thing?  If they did, how would we be able to know or find out?
Source:  http://www.worldlawdirect.com/forum/international-law-news/91696-america...
Pages