Politics in Canada
Oct 10, 2010

to

Oct 31, 2010
The Beit Zatoun House
612 Markham Street
one block west of Honest Ed's (Bathurst and Bloor)
M6G 2L8
Toronto
,
ON
Canada
43° 39' 53.2584" N, 79° 24' 44.6868" W
Ontario CA
The Philippine Women Centre of Ontario invites everyone to celebrate a decade of Filipino Canadian women's struggle and resistance at the opening of the Maleta Art Exhibit on October 10.
Taken from my blog at: http://progressforcanada.blogspot.com/:
The Coalition's coming!! Quick, tell all Canadians to be on the look out for those nasty parties who want to take down the government. No, this isn't hyperbole. Actually, it's the message that the Harper government has been relentlessly pounding away at over the summer and looks to use with increased vigor in this new session of Parliament.
Church of the Holy Trinity
Toronto
,
ON
Canada
43° 39' 9" N, 79° 22' 54.0012" W
Ontario CA
Monday night residents from across the city and activists from environmental, arts, labour, poverty, housing and cultural organizations will come together under the OneToronto banner.
Parliament Hill
Next to the Centennial Flame
Ottawa
,
ON
Canada
45° 24' 41.6592" N, 75° 41' 53.4984" W
Ontario CA
Supporters from several cities will converge to demand action to help developing countries confront the AIDS pandemic and other public health challenges.
Hey babblers.
If anyone is interested in writing a blog or a few articles or taking some photos for rabble regarding the upcoming municipal and local elections this fall, please click here and send your contact info on.
We're particularly looking for folks based in Manitoba, Alberta and PEI. Ontario is covered.
Thanks!
Oct 5, 2010

to

Oct 6, 2010
Bahen Centre, room 2175
40 St George St
U of T campus
Toronto
,
ON
Canada
43° 39' 34.6716" N, 79° 23' 48.6528" W
Ontario CA
Mayoral candidate Rob Ford threatens to impose a privatization agenda that would make ordinary people pay for the recession.
Political and Social Justice - Radically Different, Politically Progressive
DisOrientation 2010 @ York University ::Taking Back OUR Campus!::
- Keele Campus: September 23 to October 1
- Workshops :: Actions :: Film Screenings :: FREE Concert
- ALL Welcome :: ALL Events are FREE & ACCESSIBLE :: Child Care Available

When I take a look at the issues facing the Province of BC I am apalled by the lack of work done by the NDP as a whole.  While some files like Healthcare do get fairly good coverage, other issues such as ICBC hardly ever get dealt with.
In BC people are more likely to support the NDP as a protest vote against the Liberals instead of voting for the NDP because of their vision for BC.  This bodes badly for the people of BC because they will be getting a party that is not up to the task of actually running anything with accountability.
Sorauren Park
Toronto
,
ON
Canada
43° 38' 53.0232" N, 79° 26' 31.5456" W
Ontario CA
Family-friendly music and activities in the park to show Toronto's support for clean electric trains along Toronto's airport rail corridor.
Anyone have any thoughts on the races in Windsor?  I'm leaning without much enthusiasm towards Limoges right now mainly because he seems to have a little more labour support and seems less likely to spend money on sketchy megaprojects.  Is there an especially progressive candidate I should be aware of?
In the school board races, I'm eager to support Shelley Harding-Smith, who's prominent in the local NDP association.  Probably also Kim McKinley.
Will probably support Ron Jones in my ward, just because he's the one candidate I've actually heard concrete policy suggestions from.  Should I know more about John Elliott?
There seems to be an interesting phenomenon happening in Davenport North, ward 17. Just as the media are predicting that right wingers may ride the Rob Ford bandwagon and unseat some left-leaning incumbents, the opposite appears to be happening in this ward. Last election, Alejandra Bravo came very close to unseating the sleazy incumbent, Cesar Palacio, losing by less than 300 votes. This looked to be her chance to finally take the seat. But she got hired by the Maytree Foundation and decided not to run. Instead, she endorsed Jonah Schein, the very progressive civic engagement coordinator at the STOP Community Food Centre.
Stedman Lecture Hall - C
York University
4700 Keele Street
North York
,
ON
Canada
43° 46' 26.382" N, 79° 29' 56.994" W
Ontario CA
The Centre for Refugee Studies at York University presents: "Refugees and Human Smuggling: The Case of Sri Lanka."
Would ANYONE be interested in starting an online magazine(?) devoted to Harper and his retirement asap? The reactionaries prosper by hiding under radar, while every nitwit muslim who posts something aggressive online is 'rounded up' as part of terror network etc...i notice very little effective anti harper (anti mister pig) activitry is going on; despite the nazipoohs' almost pathological crudeness- and they're saved from harm by the assumption of the news media that they, the eliteist mobsters, define what everbody's thinking, and go jump-in-lake if anyone disagrees! A magazine decrying harper's foibles would outrage if it went for the throat like a "Steven Harper wipes his a** with Canada!' magazine would do.
The emergence of high-profile conservative and centrist candidates in city wards currently held by left-leaning councillors could change the complexion of the civic election.
The NDP faces the threat of losing two seats and Winnipeg's organized left may be forced to divert some of its ground game away from Judy Wasylycia-Leis' mayoral campaign.
http://www.winnipegfreepress.com/breakingnews/council-lefties-brace-for-...
Quote:
While parties in Australia and Britain are working together to make Parliament work after citizens there elected 'hung' Parliaments recently, Canada's minority government is stuck in a hyper-partisan adversarial environment, say some political scientists. And they think the country's antiquated first-past-the-post voting system is at least partly to blame.
What the NDP (or any other party on the left) needs to do in order to go anywhere on fiscal responsibility is to outline a clear fiscal accountability plan before any tax increases.
This means having a summary of Canadian public accounting that is not 500 pages long and is not one that can only be read by experts -- that's baffle gab.
@dandmb50
Where is the coverage of the Toronto Mayoral race, there is a lot of interest in it, here in Toronto but I could find only one recent story (mid August) about Rob Ford.
He sure knows how to perk up our interest and the other candidates know how to shoot Ford down. His campaign is to cut taxes and the over spending at City Hall. But he doesn't explain how he will do that.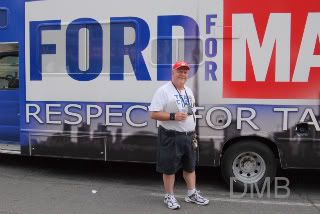 A few months ago, in a discussion about George Smitherman, somebody told me a story about how they were involved in something political where Smitherman was present and they asked him to give them a hand. At this, he started to applaud. An amusing little anecdote which goes along with Georgie's reputation for being a jerk. Since then, I have heard a variation of the same story from four or five different people, each with the same punchline. By the third time I heard the story, always from activists, it was obvious that this was an urban legend and that they couldn't have all been there when this happened. It was just as obvious that each believed they had witnessed the supposed incident.
My motivation for submitting this resolution was to uphold human rights, basic human decency, and protection of children from child service workers that may arbitrarily judge these children's parentage in their moral shadow as "unfit" and work to turn otherwise healthy children into displaced crown orphans.
On April 3rd, 440 children were taken from their homes and families after child-"protection" officials in Texas raided a polygamist compound (http://www.msnbc.msn.com/id/24777095/).
At the CP24 debate in Toronto on August 17th at the former home of the Masonic Temple, the "top" five mayoral candidates entertained several questions from the audience on the subject of immigration. I suppose neither the moderators, presenters, candidates, or political commentators knew or ought to have known, that Immigration as it pertains to citizenship is a federal issue, not a municipal one. A good handbook rule for all Canadians and aspiring holders of our constitution, is to remember that the distribution of powers and the issues that each tier may govern under, are consistent with upholding the laws dealt within that jurisdiction. Last time I read, there is no "Toronto court of Immigration".
Pages