@dandmb50
Where is the coverage of the Toronto Mayoral race, there is a lot of interest in it, here in Toronto but I could find only one recent story (mid August) about Rob Ford.
He sure knows how to perk up our interest and the other candidates know how to shoot Ford down. His campaign is to cut taxes and the over spending at City Hall. But he doesn't explain how he will do that.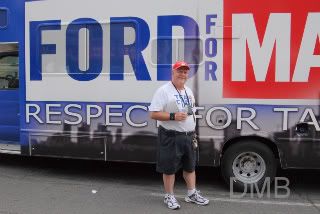 The campaign is coming to an end but it hasn't died down a bit yet in Toronto, and the mud slinging has only just begun with debates picking up in early September with the election in October.
He's (Ford) currently in the lead in the poles but that could change in the next month, with George Smitherman running in second place.
Daniel .. Toronto