Andrea Smith a Finalist for National CAJ Award for Work in The Tyee
She wrote stories, from city politics to Cree teachings, via JHR practicum for young Indigenous journalists.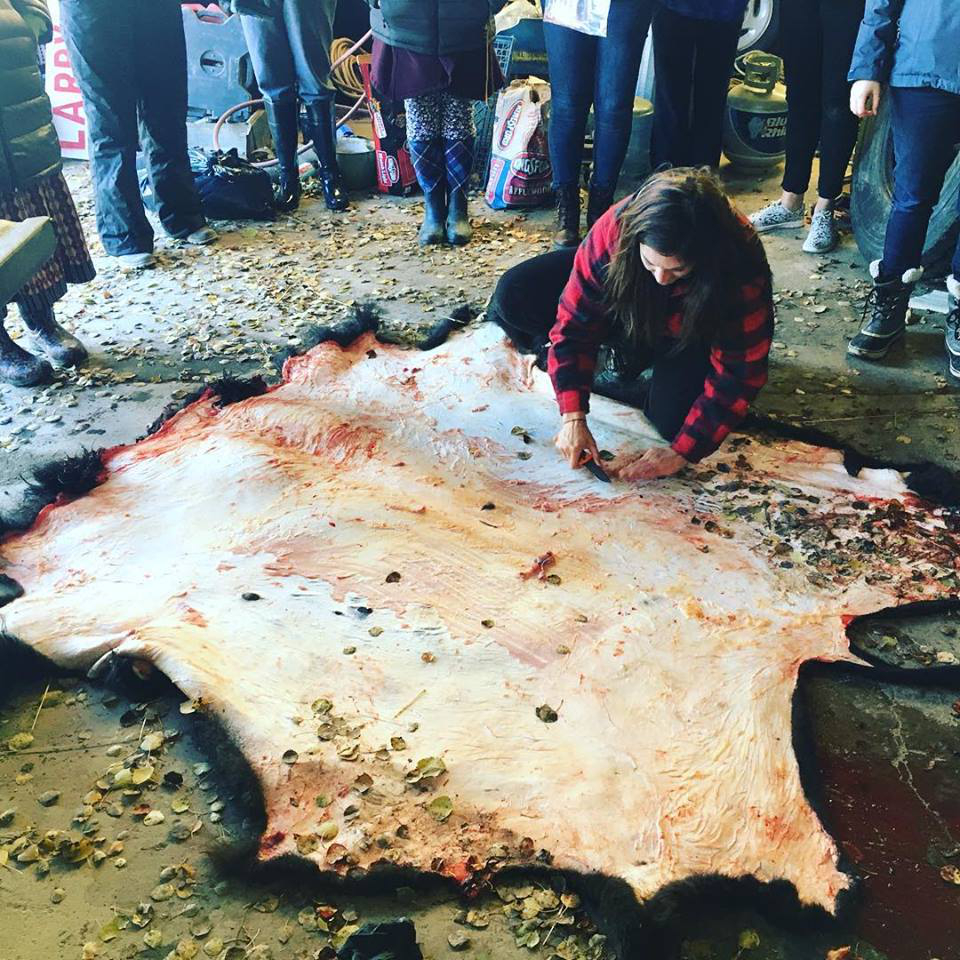 Andrea Smith is nominated for a portfolio of work for The Tyee, including a story on a 'life-changing' bison harvest. Her Tyee practicum was supported by Journalists for Human Rights. Photo submitted.
The Canadian Association of Journalists has named Andrea Smith as a finalist for the JHR/APTN Emerging Indigenous Journalist Award.
ANNOUNCEMENTS, EVENTS & MORE FROM TYEE AND SELECT PARTNERS
Smith was recognized for her work with The Tyee during a three-month paid fellowship for Emerging Indigenous Journalists supported by Journalists for Human Rights.
"Andrea brought commitment, great story ideas and a valuable perspective to The Tyee," said Tyee editor in chief Robyn Smith. "We were able to work closely with her on developing projects and providing mentorship."
Andrea Smith's work was wide-ranging, from a look at the challenges Indigenous people face in politics to a feature on a University of Calgary program that includes participation in a buffalo harvest. Her deeply researched series on Wahkohtowin shed light on a Cree way of living and its application in communities today.
https://thetyee.ca/Tyeenews/2019/04/03/Andrea-Smith-Portfolio-Nomination-CAJ/