I use to watch CityTV news at 6 since they were on Queen Street East but now it's just out of control. Today they spent half the hour with a talk show about kids which had people calling into the guests. For the past few months all they have been running is a few news stories and then go right into telethons and charity drives, which are good and I support several chairties but on a news show?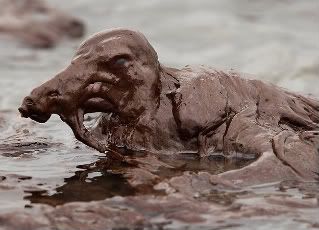 Now this is news!
And I always thought when they started the CP24, it was going to be something like CNN, NOT.
Then they seem to wonder why nobody is watching anymore and they need to fire people after they build a multi million dollar building? I get most of my news here on the internets, some I believe, some I do not, but I can choose, I like that.
They stopped their weekend news and now they are running a talk show call in show and constant telethons and charity drives, I guess this is a sign their getting ready to give up for good, glad I switched stations already.
And you know what the really sad part is, they don't even care.
Daniel .. Toronto